Analyst Who Called Bitcoin and Crypto Crash Says One Ethereum Competitor Looks Ready To Erupt. A closely followed crypto analyst who accurately predicted the Bitcoin (BTC) year-end crash is updating his forecast on several altcoins.
One altcoin on Smart Contracter's radar is Fantom (FTM); which he says has already completed a corrective A-B-C pattern on the weekly timeframe. The trader predicts an explosive 190% move for the smart contract platform from its current level of $1.55; to a fresh all-time high of around $4.50.
"FTM weekly looking like a big corrective A-B-C from the highs.
Another that I think has a cracking chance of an all-time high this year."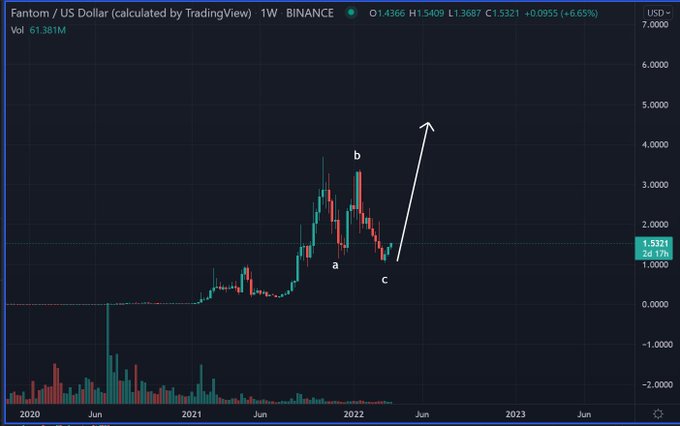 The trader adds that high-performance blockchain Solana (SOL); is also flashing bullish signals on both the US dollar and Bitcoin pairs.
Looking at SOL against the US dollar (SOL/USD); Smart Contracter says the pair is showing a bullish reversal pattern at the bottom of a multi-month downtrend.
"Monthly charts closed today and one of the altcoins I like is Solana (SOL). On the US dollar pair, we have a textbook morning star pattern on the monthly timeframe which occurred dead smack on the 0.618 [Fibonacci retracement level]."
Paired against Bitcoin (SOL/BTC); Smart Contracter says that Solana also completed a three-wave corrective pattern (A-B-C), suggesting that a trend reversal is in sight.
"Also on the Bitcoin pair, the whole structure from the top looks like a clear A-B-C [pattern]."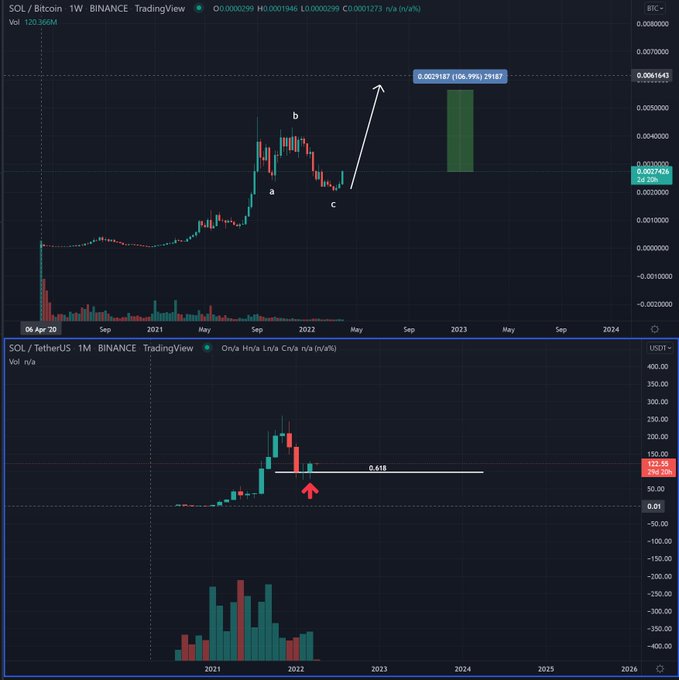 Smart Contracter relies on the Elliott Wave theory; which predicts future price action by following crowd psychology that tends to manifest in waves. According to the theory, the completion of an A-B-C corrective pattern often leads to a trend reversal.
Bitcoin and Crypto Crash Says One Ethereum Competitor Looks Ready. Read MoreAltcoins, Trading, Bitcoin, BTC, fantom, FTM, News, SOL, SolanaAltcoins News – The Daily Hodl